Featured Testimonial: Erin's Experience With Brace Homes
One of our amazing clients, Erin, wrote about her experience working with our team. It was a pleasure working with her and her family. Read her entire blog post here or see below for what she had to say.
Learn where and how to find the right Realtor for your needs from a trusted professional...

- Erin H
HOW TO FIND THE BEST REALTOR FOR YOUR NEEDS
It's hard to know where and how to find a Realtor that not only works with you but also works for you. Mark Brace, from Brace Homes—#1 Real Estate Team in Grand Rapids—offers his advice for finding the right Realtor to buy or sell your next home.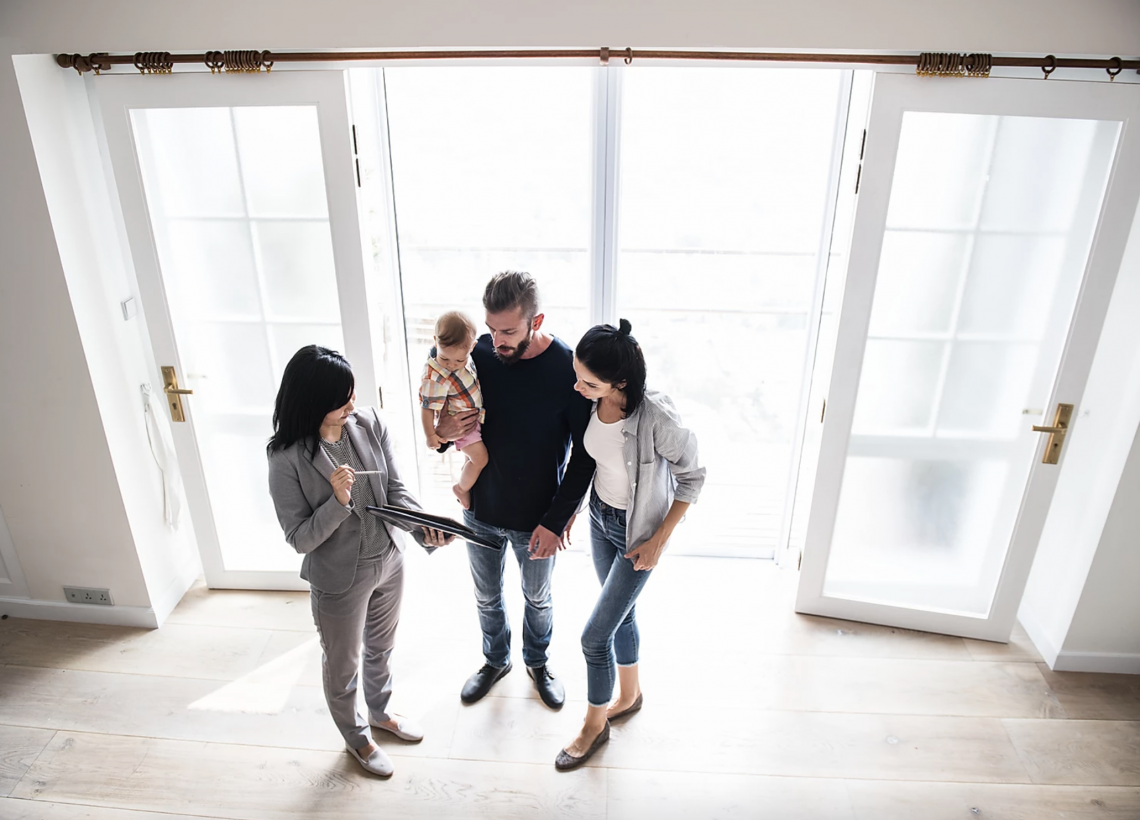 My husband, Tyler, and I have moved a lot over the past few years. New job opportunities have taken us from Iowa to Michigan and Michigan to Indiana, where we currently live.
After moving to Grand Rapids, MI, and living in temporary housing for a few months, Tyler and I were ready to put down roots. We reached out to Mark and his team thanks to a connection from the company I worked for at the time. We met with Mark and were immediately impressed with, not only his credentials, but also his professionalism and focus on his clients.
Mark helped us navigate purchasing a custom townhome and managing the relationship with the builder, which had some hiccups along the way. Mark went above and beyond to mediate some tough conversations on our behalf—which was certainly not part of his job duties as a Realtor. But he took the time (that he doesn't have a lot of thanks to a full client list!) to help us through it. It's one of many examples we had working with him that highlights his dedication to his clients. For us, it underscored that we were more than just a sale to him.
Before we were able to move into our newly-built custom townhouse, we were surprised with an opportunity in Indiana we couldn't pass up. (Yes, we built a custom home we never moved into. It's still a sensitive subject for me!)
While we were trying to focus on getting to Indianapolis, we left the sale of our townhome in the capable hands of Mark and his team. Not more than a week and a half after listing the property, it was sold. Again, we found him going above and beyond in his advertising efforts (creating a video for our property) and communicating with us regularly about feedback from walkthroughs. His communication with us at all hours of the day provided a great deal of relief since we were no longer in the state and feeling a little helpless at the time.
Bottom-line:
Mark Brace is an excellent Realtor, advocate and marketer on your behalf.
So how can every experience with a Realtor be like the one we had with Mark? He offers his thoughts below.
Thanks for your time, Mark! First, let's start with why should someone work with a Realtor versus trying to go it alone?
An experienced Realtor provides so much more insight & experience than just finding a house. Our value lies in:
Not being emotionally invested in a house. If a client falls in love with a kitchen or design feature of a home, they become emotionally attached to the house. My job is to stay neutral and point out other areas of the home that may offset the feature and lead to costly repairs. That may not mean my client shouldn't move forward with the home, but they should have all of the information before making a major investment.

Pointing out hidden expenses.

Knowing the quality of a home and how well it was built. (You don't want to buy a lemon you found on Zillow at the right price if it's not the right quality!)

Understanding resale values and if the home has room for equity gains.

Gaining access to homes before they hit the market, which gives our clients a step up on the competition.
Note: In Grand Rapids, MI, this last point was a huge advantage to us. Homes go very fast in the area and we found ourselves losing potential homes while we debated our options more than a few times.
How can clients find Realtors like you? What are the best resources to find Realtors to work with?
This first step in finding a Realtor is asking people you trust who they've used in the past and if they had a good experience with them (if you're able). Do your research on at least a few names. Interview them and search for more information online. You'll want to know things like:
Do they have a digital presence?

Are they experienced?

What's their sales history?

How do they market the homes they are trying to sell?

What's their strategy to communicate with you?

How do they manage client relationships—do they do any client appreciation events? What happens after the sale of a home?

How do they give back to the community?
If you have a chance to sit down with a Realtor in person, you can gauge pretty quickly if you're aligned on your needs based on some of their answers to the above questions.
A quick aside: I often hear of clients using "Cousin Joe" because he's a familial or friend connection. Choose a Realtor as you would choose a doctor or lawyer. Make sure you're vetting and working with the top professionals in the industry.
What if you don't live in the city where you're trying to find housing so you're not able to vet a Realtor in person? Even if you think you've found a good partner from afar, are there things you can do to protect yourself from a potentially wrong match?
Spend time doing your research first. Even if you can't be in person to vet a Realtor, you can schedule time on the phone or via virtual conference to get a feel for their style and services. If you go into a relationship with a Realtor concerned about potentially needing an "escape clause," that should be a red flag.
However, if you're unhappy with your agent, you need to address it. Have a tough conversation and help them understand your perspective. Just as you want a Realtor to be transparent, you, too, need to vocalize your feelings and help them understand that the partnership isn't working to get it back on track.
This may be a silly question, but are there different types of Realtors?
Yes! This is something I try to stress to my clients. We're all very different and offer different services. Do your homework! Just because two Realtors may charge the same success fee, doesn't mean they offer the same service(s), experience and professionalism.
Consider this: Do you trust having just anyone manage your largest financial asset? Would you try your brain surgery to the discount brain surgeon?
A good relationship depends not only on the Realtor but also on the client. How can clients help their Realtor? Or what makes a good client?
I mean this in the nicest way possible, but LISTEN TO ME! I work on my client's behalf and their best interests. If you find a Realtor you want to work with, you need to trust their expertise. Many clients try to tell me what their home is worth or what the market is doing. I'm on top of all that because it's my job. There's an art to selling a home, and I've worked very hard to master it. It would be like telling a doctor how to perform surgery. You wouldn't tell the doctor what needs to happen on the operating table, so trust that I also know what I am doing to help you find your next house or get your current one sold.
Be sure to check out more of Erin's blogs on Modern Moxie.


Looking to sell soon?
We're here to help! View our process or schedule a time to chat with us.